A decade of experience
In 2004 sipgate became the first provider of internet based telephony in Germany. Since then we've been constantly developing: Our business telephony solution sipgate, integrations with customer-relevant solutions such as Salesforce and G-Suite, and much more. For us, IP telephony is not some novel experiment, but a tested and reliable technology. Now and in the future.
24/7 Monitoring
We invest a lot of time and money in ensuring that emergencies don't happen – including our excellent monitoring. Beyond that, our VoIP experts are standing by day and night ready to jump in at any time should there be cause for alarm. In the event of an emergency we work together full steam ahead to find and implement a solution as quickly as possible. We'll always keep you up to date on our current status at status.sipgate.de (in German) and on Twitter.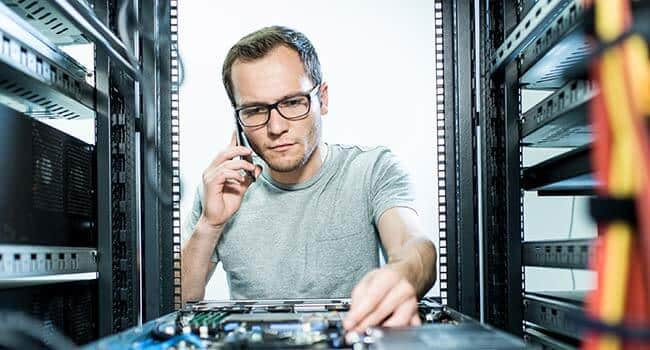 Maximum Resiliency
All important systems have been laid out and designed to be backed up multiple times and on multiple levels. Our web-hosted PBX service sipgate includes a feature to forward to voicemail, use VoIP softphones on your mobile, or to forward to other landline or mobile numbers – so even if your internet is out, it's possible with sipgate to continue making calls. No more missing calls, and your customers notice no difference from a standard landline telephone number.
Technical excellence
If we need something done, we're going to do it ourselves – infrastructure, software, and customer care. Thereby we're able to respond quickly and always keep our service up to date. Additionally we're able to offer features no one else can. We're always there to help. When you call our hotline you don't reach a random call center, instead you're speaking to our product experts. And – should customer care not have the answer – they work closely together with developers and designers to find the best solution for you.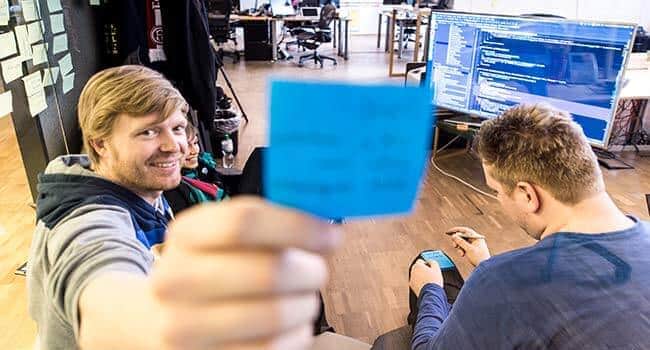 Data security
Our infrastructure and servers are physically located in the UK and Germany. As a German company, everything we do is subject to the strictest of German standards and laws. This way there's no need to worry about privacy policies and data security.
Founder lead
Tim Mois and Thilo Salmon founded sipgate in 2004 and continue to lead today. Self-financed, without external donors. We are independent and can concentrate on our customers and long-term perspectives.
Satisfied customers
Our customers know they're in good hands. How do we know? Although there are no minimum contract lengths with sipgate, customers choose to stay with us for years instead of switching to a new provider. We see our customers as partners we've been working together with for over a decade to change telephony.
We would be delighted to accompany you and your business in the future, too.